Celebrating Over a Quarter Century of Unity and Commitment to the Utility Industry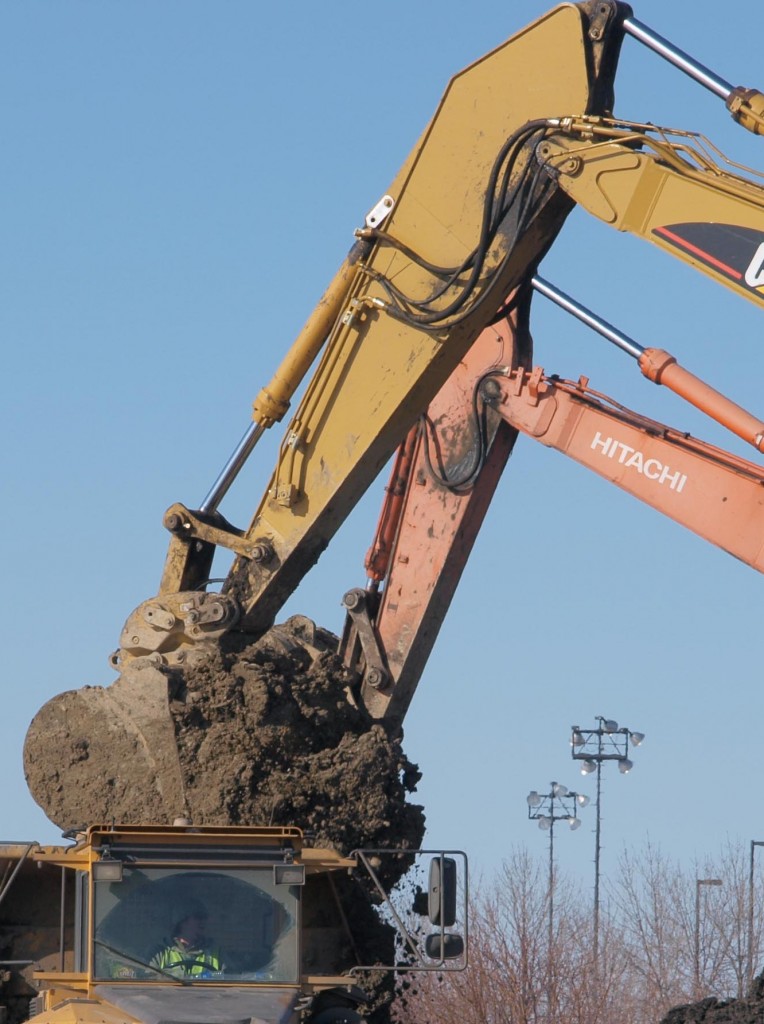 NUCA of Florida's commitment to member service began in 1980, when the original four Florida National Utility Contractors Association (NUCA) chapters formed the state association, Underground Utility Contractors of Florida (UUCF).
One only has to look at NUCA of Florida's more than 30 year history to find it rich in tradition. There are the intangibles . . . comradery among contractors, dedication to improving the underground utility construction industry . . . to the concrete . . . NUCA of Florida's conventions, safety seminars, legislative and regulatory action and our media outlets, Ditchmen, directory and website.
None of these came easily but are the culmination of decades of hard work.
The Beginning of NUCA of Florida
In 1980, four NUCA chapters joined together to create a state association, Underground Utility Contractors of Florida (UUCF), in order to unify the four chapters. This allowed the state organization to keep the local chapters apprized of issues on the state level. The chapter's goal was to promote the state contracting industry and increase the influence of the individual chapters. In 2014, the group changed its name to NUCA of Florida to better express its connection to local and national members.
Statement of Purpose
Support direct  industry legislation, monitor proposed state legislation that may affect the industry, and create formal coalitions between construction industry groups to deal with legislative issues.
Provide exchange of local legislation between chapters.

Support state PAC.

Provide and promote safety awareness.
Enhance public awareness.
Enhance public awareness of state licensed utility contractors.
Ditchmen
The Ditchmen magazine is published electronically monthly. The magazine provides news and trends of the construction industry to its members.
Construction Users Directory
The directory is published annually and is distributed to members and engineers as well as local and state officials.
Past Presidents
NUCA of Florida has had many presidents since it was created. Each one has added to NUCA of Florida's tradition and growth as well as name recognition. The following is a list of the Past Presidents:
1980 – Daniel E. Campo from Southern Water Contractors, Inc. in Temple Terrace (SUCA)
1981 – C. Lawrence Capeletti from Capeletti Brothers, Inc. in Hialeah (UCA of South Florida)
1982 – Richard E. Moreland (deceased) from Central Florida Underground, Inc. in Winter Park (Mid Florida UCA)
1983 – Mitch Ellington (deceased) from Ellington Construction Company in Cocoa (Central Florida UCA)
1984 – David S. Daniels from Golden Triangle Asphalt Paving in St. Petersburg (SUCA)
1985 – Brian Calligan from Golden Eagle Engineering Contractors, Inc. in North Miami (UCA of South Florida)
1986 – R. Bruce Kershner from Poncho's Construction Company, Inc. in Kissimmee (Mid Florida UCA)
1987 – Mitch Ellington (deceased) from Ellington Construction Company in Cocoa (Central Florida UCA)
1988 – Andy Mayts from Scarborough Constructors, Inc. in Palm Harbor (SUCA)
1989 – Scott Johnson from Johnson–Davis, Inc. in Lantana (UCA of South Florida)
1990 – Rick Dun from Hubbard Construction Company in Orlando (Mid Florida UCA)
1991 – Ronnie Bledsoe from Volusia Construction Company, Inc. in South Daytona (Central Florida UCA)
1992 – Randy Selden from The Relcon Company in Jacksonville (UCA of North Florida)
1993 – Jim Mueller from Mueller Contractors, Inc. in Medley (SUCA)
1994 – Claudia Cowart from Southwest Utility Systems, Inc. in Fort Myers (Southwest Florida UCA)
1995 – Geri Mulford from Mid State Paving Company in Auburndale (Mid Florida U&TCA)
1995/1996 – Ken Mahaffay from A. J. Johns, Inc. in Jacksonville (UCA of North Florida)
1996/1998 – George Trujillo from Trujillo Construction, Inc. in Winter Haven (SUCA).
1998/1999 – Scott Johnson from Johnson–Davis, Inc. in Lantana (UCA of South Florida)
1999/2001– Mike Woodall from John Woody, Inc. representing (UCA of North Florida)
2001/2003 – Cheryl Yoder Terra Excavating, Inc. in Largo, FL (SUCA)
2003/2005 – Joe Cook Pensacola Concrete Construction Company, Inc. in Pensacola (Northwest Florida UCA)
2005/2007 – Ryan Schmitt A. J. Johns, Inc. in Jacksonville (UCA of North Florida)
2007/2009 – Tom Opfer, East Coast Underground in Port Orange (Central Florida U&TCA)
2009/2011 – Bill Lee, Utility Service Company in Gulf Breeze (Northwest Florida UTCA)
2011-2013 – Bruce Wendorf, Forsberg Construction
2013-2015 – Lauren Atwell, Petticoat-Schmidt Civil Construction
2015-2017 – Tom Woodward, David Nelson Construction
Memorials
During the years, NUCA of Florida and the local chapters have lost some very important people. They are as follows:
Ronald C. Andrews – 1996
J. Richard "Dick" Baker – 1993
Charles H. Barco – 1994
Richard D. "Dick" Bernsee – 1993
Michael "Mike" L. Blankenship – 2007
Leonard Byrd – 2001
Walt G. Ebling – 1999
Julian Mitchell "Mitch" Ellington – 1995
D. A. Foster – 1995
Hubert "Bill" Frost – 1993
Peter Grace – 1988
Richard "Dick" Henson – 2000
Russell "Russ" Ford Holdren – 1998
Russell S. Hughes – 1994
Don Humphrey – 2006
Stephen R. Hurst – 1994

Charles W. "Wes" Kearney, Sr. – 

2007
C. Jack Mason – 2008
Rayford "Ray" N. Mason – 1996
Andy Mayts, Sr. – 2003
Harry "Sonny" Miller – 1996
Richard "Dick" E. Moreland – 1995
Scotty Newcombe – 1996
Jack "Buzzy" H. Price – 1997
Gary D. Sawyer – 1993
James "Jim" Eugene Store – 1993
Lewis E. Stewart – 1997

Pete VanNorman – 

2007
John "Jack" B. Weigle – 1995
Allen Wendorf – 1993
Kevin Williams – 1997