ASJMSF Bass Tournament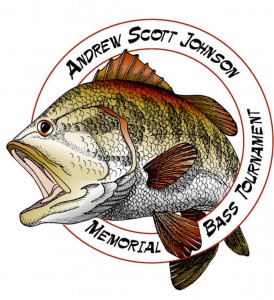 Get ready for the 2023 Andrew Scott Johnson Memorial Bass Tournament March 2-4th, 2023 at C. Scott Driver Park, Lake Okeechobee in Okeechobee City. Help us fund college and technical school scholarships by supporting this worthy event. In 2022, we awarded $55,750 to a total of 16 deserving students!
Registration: Click Here
Hotel: To Book Your Discounted Room, Call Days Inn/Wyndham by Lake Okeechobee at (863)-623-4704. If you need assistance, please contact Rebecca Brown or Kari Hebrank.
Schedule: 
Thursday, March 2, 2023
4:30 p.m. Anglers Arrive/Hotel Check-in
5:30 p.m. Angler Sign-in & Registration- Pier 2 Resort, On the Dock
6:30 p.m. Happy Hour & Tournament Rules- Pier 2 Resort, On the Dock
7:30 p.m. Captain's Dinner & Calcutta- Pier 2 Resort, On the Dock
Friday, March 3, 2023
6:30 a.m.- 7:00 a.m. Anglers arrive at Marina
6:45 a.m.- 3:00 p.m. Anglers on Water
1:30 p.m.- 3:00 p.m. Anglers Weigh-in- C. Scott Driver Park, 10100 W. Highway 78, Okeechobee, FL, 34974
7:00 p.m.- 8:30 p.m. Angler Dinner- Pier 2, On the Dock
Saturday, March 4, 2023
6:30 a.m.- 7:00 a.m. Anglers Arrive at Marina
6:45 a.m.- 2:30 p.m. Anglers on Water
1:00 p.m.- 2:45 p.m. Anglers Weigh-in – C. Scott Driver Park, 10100 W. Highway 78, Okeechobee, FL, 34974
2:45 p.m. – 3:30 p.m. Award Presentations